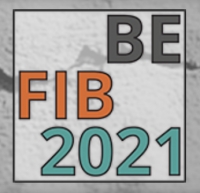 The next RILEM-fib X International Symposium on Fibre Reinforced Concrete BEFIB2020 will take place from 20 to 22 September 2021 in Valencia (Spain).

This BEFIB2020 is the tenth edition of a four-year series of international symposiums which became the main reference on Fibre Reinforced Concrete scientific research and advances.
The main purpose of this symposium is to create a friendly international event as a great opportunity to provide a scientific exchange in the research community on the FRC. As a result of this scientific and social gathering, the proceedings of the BEFIB2020 will contain the most advanced research results and an updated state of the art research on FRC.
The topics include:
Rheology and Early-age properties

Technological aspects

Mechanical properties

Codes and Standards

Long-Term properties

Durability

Analytical and Numerical Models

Quality control

Case studies: Structural and Industrial applications

Special FRC's / Smart FRC's

Nano-technologies related with FRC

Textile Reinforced Concrete (TRC)

Structural design

UHPFRC
Abstract submission is possible until 31 January 2021. For more information, please visit the official website.