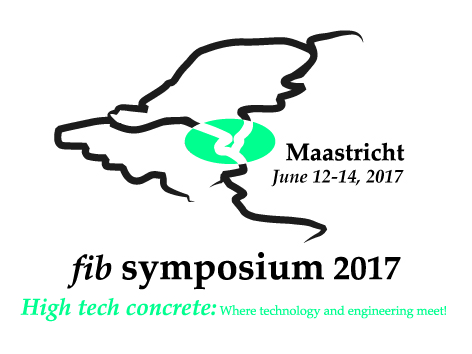 fib Symposium in Maastricht
fib Symposia are excellent occasions to share knowledge on the latest international developments in concrete and concrete structures.
This edition of fib Symposium presents several innovative changes to appeal to a larger audience, namely practice professionals and students. Practice professionals (designers, engineers, architects, project leaders, etc.) will be able to take part in the Symposium through project presentations. Those interested may discuss a difficult project they undertook or are currently working on with a short presentation and photos/design drawings to share the challenges they met and the solutions they applied. The students will be able to get involved in the Symposium. The international student competition S-CO2DE CO2DE (Sustainable COncrete COnstruction DEsign) will take place during the symposium. Participants are challenged to find means to improve the sustainability of concrete structures. They can address material issues, structural concerns or any other level, such as manufacturing or exploitation of concrete structures. The teams will introduce their ideas through a short film and a poster that will be shown at the exhibition of the symposium. The winners will be announced during the Symposium. Early bird registration is available until 1 March 2017. For more information, please visit the official website.