Krakow 2019
Get ready to book your trip to Poland! The next fib Symposium will take place in Krakow, Poland from 27 to 29 May 2019 and its theme is Innovations in Materials, Design and Structures.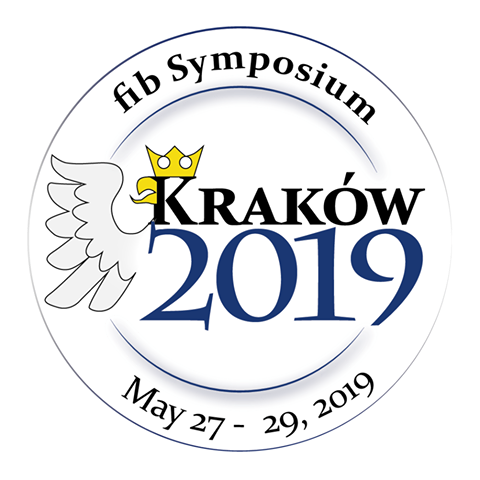 The organisers have prepared a wide range of thought-provoking topics, including Architecture, Structure. Analysis and Design, Materials, Sustainability and Prefabrication. Take your pick from the detailed list, which is available on the official website.
The Scientific Committee – which includes several key fib members such as fib President Hugo Corres Peiretti, fib Presidium members Tor Ole Olsen, Aurelio Muttoni, Marco di Prisco, Stephen Foster, Frank Dehn and David Fernández-Ordóñez – looks forward to receiving your abstract until 30 June 2018. The guidelines will be available shortly on the official website.
If you are under thirty-five years old and your paper is accepted, you will automatically be entered in the Young Engineer Best Paper competition, which rewards the best presentation. The fib Young Members Group (YMG) gathers the members of the fib who are under thirty-five years old. Get to know them better by visiting their page!
If you are a practice professional and have lately worked on an interesting project, share your knowledge and experience through a Project Presentation. If the concept has piqued your interest, head to the Project Presentation page.
If you are under forty and you have completed your PhD thesis, or if you are a young professional and you have lately worked on interesting projects, consider entering the fib AAYE – Achievement Award for Young Engineers. Candidates are nominated based on their PhD theses for the section that recognizes research and for participation in one or more construction projects for the section that recognizes design & construction. The winners will enjoy complimentary travel, accommodation and full registration for the Symposium. More information will follow in the next few months, so stay tuned!
If you are a student, consider entering the 2nd edition of the Students Competition: "Make concrete alive"! The competition task is to design and prefabricate everyday object that has not been made of this material so far (both on an industrial and retail scale, e.g. in the form of a prototype). The item can be made of any type of concrete (e.g. normal concrete, lightweight, architectural, graphic, transparent, polymer concrete etc.) by casting from any form. Elements can be made as reinforced (with different types of reinforcement) or unreinforced. The object should be durable, useful and functional in everyday life (e.g. mug, plate, cup pad, ironing board, photo frame, etc.) and be an original element of the decor. If the idea intrigues you, take a look at the official page!
We look forward to seeing you in Krakow!