fib-course in Iran
An fib-course took place on 7 May 2018 at the Amirkabir University in Tehran.
The organisers included fib-Iran and Professor Ali Akbar Ramezanianpour, Head of Delegation and his colleagues. President Hugo Corres and Honorary President Gyorgy L. Balazs represented the fib.
The invitation was open to practising engineers and students and was available in Farsi. The language of the presentations was English.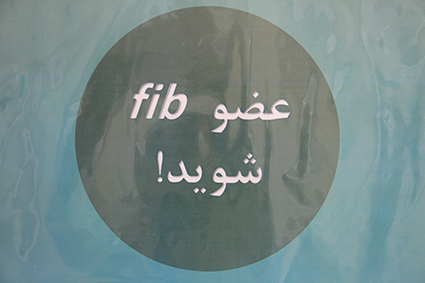 The programme included a discussion with the code committee in the morning. Several presentations followed, including a presentation regarding the fib (Hugo Corres), the fib MC2010 (György L. Balazs), the fib MC2020 (Hugo Corres), Conceptual design (Hugo Corres), Fire Design (Gyorgy L. Balazs) as well as Service Life Design (Ali Akbar Ramezanianpour). About 60 participants attended the technical presentations.
| | |
| --- | --- |
| | |
This fib-course proved to be a great opportunity to promote the fib activities – the existing fib Model Code 2010 and the current efforts of the fib Model Code 2020 in particular – and to attract potential members for the fib Task Groups and Commissions. The organisers had even prepared a formal sheet in Farsi for the participants to join the fib (photo). This fib-course also intended to support the fib-Iran Group, which has its new Headquarters at the Amirkabir University Tehran. President Hugo Corres and Honorary President Gyorgy L. Balazs are grateful for the excellent organisation of the fib-course at the Amirkabir Unversity.