Abstracts Submission Krakow 2019
Abstracts are now being accepted for the next fib Symposium, which will take place in Krakow, Poland from 27 to 29 May 2019.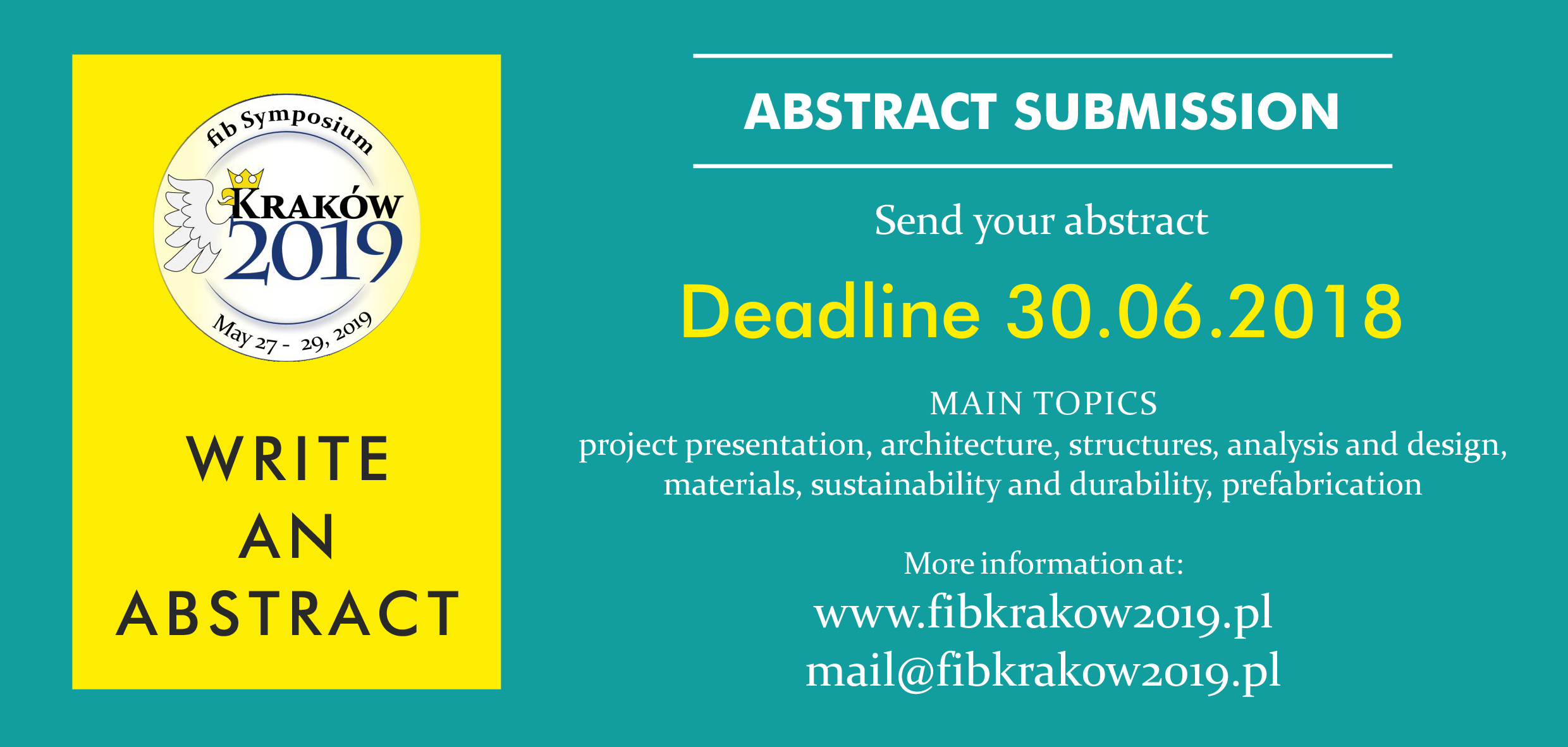 The Scientific Committee – which includes several key fib members such as fib President Hugo Corres Peiretti, fib Presidium members Tor Ole Olsen, Aurelio Muttoni, Marco di Prisco, Stephen Foster, Frank Dehn and David Fernández-Ordóñez – looks forward to receiving your abstract until 30 June 2018.
The themes include Structures, Analysis and Design, Materials, Sustainability and Durability, and Prefabrication. The detailed topic list and the guidelines for abstract and full paper are available online. We look forward to seeing you in Krakow!