co2sto2019
The fib supports CO2STO2019, which will take place from 24-26 June 2019 in France, near Paris.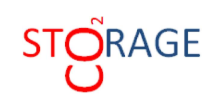 Decreasing natural resources of sand and gravel and increasing problems with waste management support the recycling of the accumulating waste materials. If the vision of sustainable material flow is to be realised, the amount of recycled waste has to be increased. The building industry, in particular, is a major consumer of materials as well as a major producer of waste and CO2 emissions by the production of Portland cement which represents 5 to 8% of CO2 emissions worldwide. CO2STO2019 "CO2 storage in concrete" focuses on the ability of concrete to store CO2 during its life cycle. Concrete undergoes natural carbonation during the service life of structures.
Submit your abstract until 31 October 2018. Please visit the official website for more information and to submit your abstract.