fib AAYE 2019 – new deadline
Haven't had time to send your fib AAYE 2019 entry? You are in luck! The new deadline is 30 November 2018.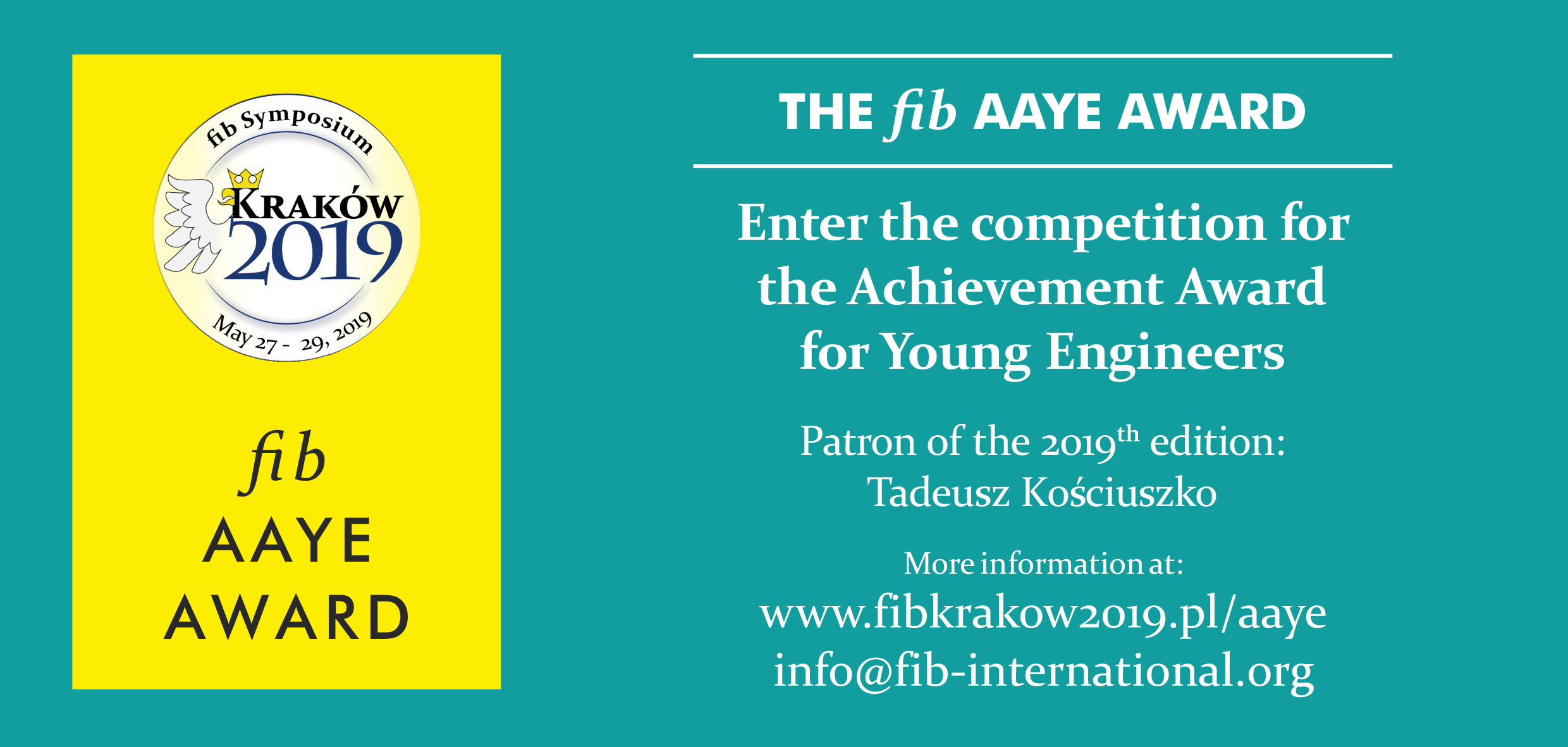 The fib Achievement Award for Young Engineers 2019 call for entries and entry form are available for download.
Since 2001, the AAYE has been awarded every two years at fib symposia. The award is given in two categories in the field of structural concrete; the Research category and the Design & Construction category. Entries will be judged by an international jury chaired by Professor Aurelio Muttoni of the École Polytechnique Fédérale de Lausanne (EPFL) in Switzerland.
The award includes a €2'000 prize and for this edition, the winners will join us for the 2019 fib Symposium in Krakow, Poland (27-29 May 2019). We look forward to receiving your entry! For more information, please contact the fib Secretariat.