fib PhD Symposium 2020 in Paris
Join us for the next fib PhD Symposium!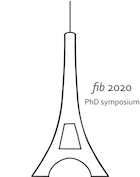 In response to the current circumstances, the Organising Committee of the PhD Symposium in Paris has decided in agreement with the fib to hold an online PhD Symposium on 26-28 August 2020 and an in-person Symposium on 21-23 July 2021 in Paris, France. The online Symposium will allow the presentations of the students who won't be able to come in 2021. Free registration will open soon.
This event provides an excellent opportunity for PhD students to share scientific thoughts and findings with the international research community from all over the world in the following fields: innovation in materials and structures, construction technology, structural analysis and design, durability and life assessment, sustainability and life cycle assessment and monitoring and structural assessment.
For more information, please visit the official website. We look forward to seeing you online!