International fib Symposium on Conceptual Design Of Structures
13th fib PhD Symposium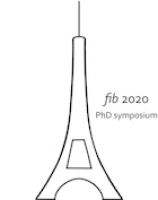 The 2020 fib PhD Symposium will take place in Champs-sur-Marne, France (near Paris) at the French Institute of Science and Technology for Transport, Development and Networks – IFSTTAR from August 26 to 28 2020.
Since its conception in 1996, the fib PhD Symposium has evolved into a highly respected scientific meeting, connecting young researchers and high-profile scientists alike.
This event provides an excellent opportunity for PhD students to share scientific thoughts and findings with the international research community from all over the world in the following fields: innovation in materials and structures, construction technology, structural analysis and design, durability and life assessment, sustainability and life cycle assessment and monitoring and structural assessment.
Important dates:
November 30, 2019 - Deadline for submission of abstract
December 15, 2019 - Notification of abstract acceptance
February 28, 2020 - Submission of camera-ready full papers
The topics include:
Innovation in materials and structures

Construction technology

Structural analysis and design

Durability and life assessment

Sustainability and life cycle assessment

Monitoring and structural assessment
To register and to send your abstract, please visit the official website.
We look forward to seeing you in Paris!