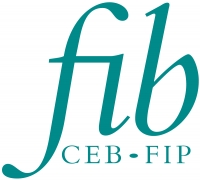 The fib Symposium 2021 will be held in Lisbon from 14 to 16 June 2021, gathering together professionals, researchers and students from all over the globe to discuss 'Concrete Structures: New Trends for Eco-Efficiency and Performance'.
Key-note speakers will address the three most relevant topics: fib Model Code 2020, sustainable concrete, and high-performance structures. Also, the latest scientific and technological innovations and the most impressive projects in structural concrete will be presented. An innovative session will be organized by the fib YMG. A students' competition will take place, addressing the double challenge of optimizing concrete's carbon footprint and performance for a specific structural application. Most relevant companies from the concrete construction industry will exhibit their products at the sponsors' exhibition hall located at the symposium's venue.
Lisbon is a breathtaking city with thousands of years of history and it was considered the Worlds' Leading City Destination in 2018. Moreover, it is surrounded by astonishing magic sites nearby, such as Cascais and Sintra. The symposium is thus an excellent opportunity to combine work with leisure. A technical visit will be organized to a construction/rehabilitation site and a vast set of social activities and tours will be offered.
For more information, please visit the official website.
Event Properties
| | |
| --- | --- |
| Event Date | 14-06-2021 |
| Event End Date | 16-06-2021 |
| Location | Lisbon |