fib Congress 2022 in Oslo
fib Conceptual Design Symposium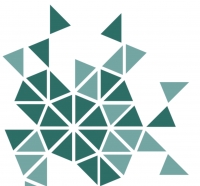 The fib Conceptual Design Conference will take place on 16-18 September 2021 near Solothurn, Switzerland.
The conceptual design of structures is at the heart of the design process and when the most fundamental and influential decisions are taken for a project. It merges experience, intuition, tradition, site constraints, technical solutions and, above all, the genius and sensitivity of the designers.
The aim of the International fib Symposium on Conceptual Design of Structures 2021 is to generate a fruitful exchange event for academics and practitioners from engineering, architecture and other disciplines on the topic of the conceptual design of structures. The focus is placed on experiences made particularly during the design process. The discussions should reflect how a project emerges, how design decisions are taken, how responsibilities are distributed, how obstacles and constraints are handled, how fundamental design principles are applied and the way the individual members of the design team collaborate.
The International fib Symposium on Conceptual Design of Structures 2021 continues a series of symposia on the conceptual design opened by the fib and whose first edition was held in Madrid in 2019.
The symposium will follow an innovative format combining physical presentations and attendance together with an online audience in the form of webinars. The focus will be placed on the following four topics:
Exposed or concealed: the role of structure in the architectural narrative.
Should structures support the architectural concept in obvious or more subtle ways?
Challenging gravity: strong structures for bridges, large-span roofs and towers.
Which are examples of structures that challenge gravity with new material and construction technologies?
Rediscovering the past: forgotten structures to rethink the future.
How could projects from the past be a valuable source of inspiration and knowledge for future projects?
Behind the curtain: the role of structural engineers in the 21st century.
Which responsibilities concerning society, economy, and environment structural engineers are facing nowadays?
For more information, please visit the official website.
Watch the keynote lectures that were given during the fib Conceptual Design Symposium 2019 and the Conceptual Design Webinar that was held on 9 September 2020.
Event Properties
| | |
| --- | --- |
| Event Date | 16-09-2021 |
| Event End Date | 18-09-2021 |