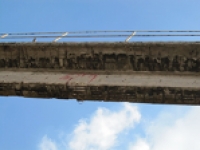 The fib supports the CACRCS DAYS 2020, which will take place on 1-4 December 2020 online.
The capacity assessment of corroding reinforced concrete and prestressed structures has become a very relevant engineering task with significant social and economic impact. The need to develop codes for use in the practice spurs the research community to establish and share methods to determine material deterioration and mechanical properties, member resistance and structural capacity.
More information will follow shortly.