Rising Stars Podcast
Hosted and edited by Nikola Tošić.
Episode 1: Rising Stars with Dr. Mladena Luković from TU Delft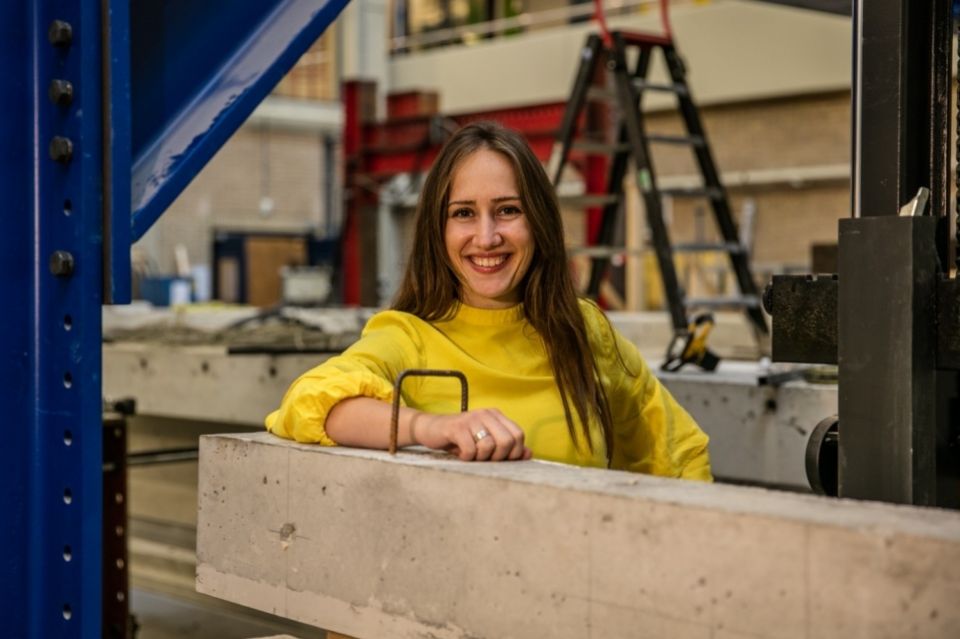 In this episode of the fib YMG Rising Stars Podcast series, we talk to Dr. Mladena Luković from TU Delft where she is an assistant professor. Most recently, Mladena was awarded the prestigious 2016–2020 International SECO Magnel PhD Prize.
Mladena's impressive scientific career started 10 years ago when she became a graduate student at TU Delft and worked on her PhD thesis "Influence of interface and strain-hardening cementitious composite (SHCC) properties on the performance of concrete repairs" in the renowned TU Delft Microlab. Since then, Mladena has published 38 research articles so far, all of which were cited almost a thousand times.
At TU Delft, Mladena heads the research line "Upscaling New Concrete Types" where she is supervising 3 PhD students at the moment. She is also very active in the fib, playing an important role in the Organizing Committee of the fib 2017 symposium, as well as RILEM where she is a member of the Technical Committee "Mechanical properties of alkali-activated concrete." Beside research Mladena is a great teacher and an active science communicator through her blog in the Dutch magazine on concrete structures, Cement.
In the interview, we talk about Mladena's vision for future research towards a sustainable built environment, how to engage and support young researchers and foster an innovative environment, as well as the role of the fib in the future of concrete structures.
VENUE:
This episode was recorded on the 4th december 2021.