Conceptual Design Podcast
Hosted by Patrick Valeri and edited by Baptiste Vincens.
Episode 3: Conceptual Design of Structures with Sony Devabhaktuni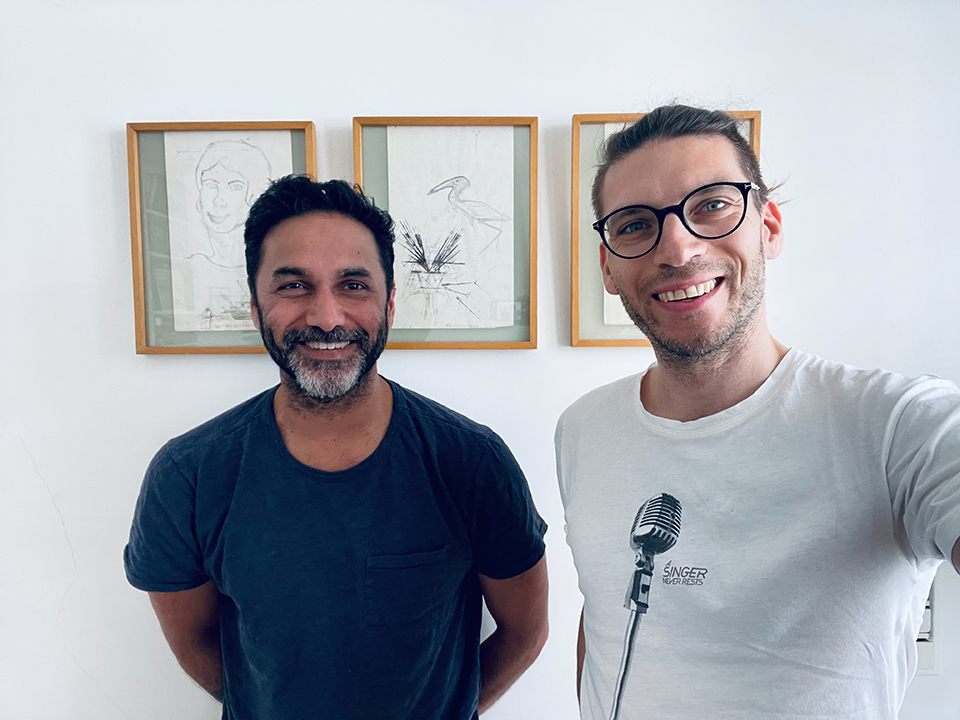 Sony Devabhaktuni is assistant professor of design in the Department of Architecture at the University of Hong Kong (HKU) where he joined the architecture faculty in January 2016. He has taught design studios and elective seminars in the undergraduate and graduate programs. He also teaches an introduction to architectural representation for 1st and 2nd year students from across the university as part of the Common Core program. His research uses drawing to describe how architecture is situated within the world–understood both as a set of ecological relations and a site for human exchange. Before arriving in Hong Kong, he taught and practiced in Switzerland and France. He is both a writer and an architect and is currently working on several publications that focus on the entanglement between politics, architecture and urbanism.
His research and teaching looks at collaborative processes in architectural design and at urban infrastructure. He is interested in architecture's capacity to engage critically with political and economic concerns – both using tools such as drawing, and with methods borrowed from the social sciences. Ongoing projects include: research funded by the Hong Kong SAR government's University Grants Committee on collaborations between dance and architecture ; HKU funded research on the planning and development of a new capital for the Indian state of Andhra Pradesh; and an ongoing study on the 'curb-scale' infrastructure of the Hong Kong street.
With John C.H. Lin, he is the co-author of the forthcoming As Found Houses (Applied Research + Design Publishers)(2020). The book documents self-built renovations to traditional house typologies in rural China. His writing on collaboration includes, with co-author Min Kyung Lee, the essay "Collaboration: Unresolved Forms of Working Together in Contemporary Architectural Practice" in The Routledge Companion to Critical Approaches to Contemporary Architecture (Swati Chattopadhyay and Jeremy White, eds)(2019). He is the co-editor, with Nasrin Seraji and Xiaoxuan Lu, of From Crisis to Crisis: Debates on why architecture criticism matters today (2019).

RELATED PODCASTS, SOURCES AND LINKS:
VENUE:
This episode was recorded on the 14th of may 2022, in Paris, France.
Our Podcasts are available on Buzzsprout.