fib-Indonesia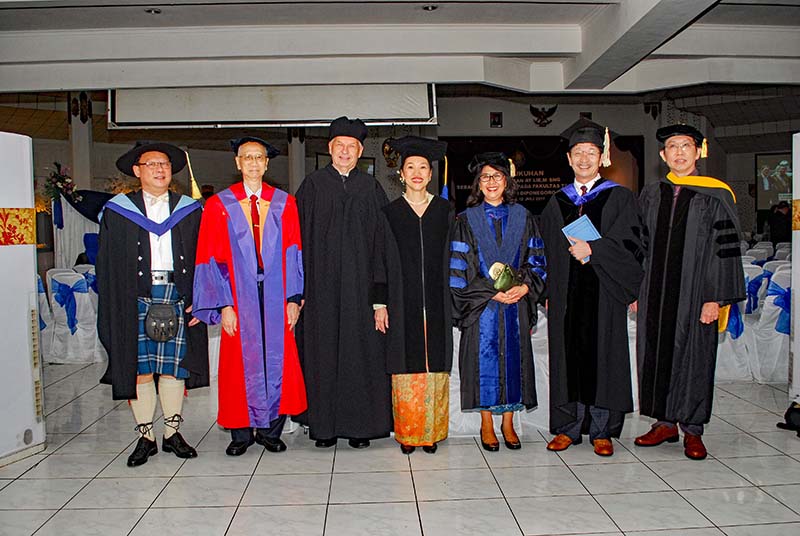 The fib is deeply honoured and delighted to welcome Indonesia as a new fib member. Indonesia is our 45th national member.
Feeling in harmony with the fib mission to advance the science and technology of concrete structures, some academics in Indonesia joined the fib as individual members. Some of them then felt the need to strengthen the link between Indonesia and the fib. The first meeting of fib-Indonesia was held on 11 July 2017 in Semarang and was attended by fib Commission 7 Chair Petr Hájek. The fib-Indonesia Head of Delegation is Prof Ay Han Lie (UNDIP) and the Deputy is Dr Eng Januarti J. Ekaputri.
The fib supports two events that will take place in Indonesia.
The 4th International Conference on Rehabilitation and Maintenance in Civil Engineering will take place Solo Baru, from 11 to 12 July 2018. Hugo Corres Peiretti (fib President), Harald S. Müller (Immediate Past President of the fib) Petr Hájek (fibCommission 7 Chair) and David Fernández-Ordóñez (fib Secretary General) will attend as speakers.
The 4th SCESCM – International Conference on Sustainable Civil Engineering Structures and Construction Materials – "Sustainable Structures for Future Generation" will take place from 5 to 7 September 2018 in Yogyakarta, Indonesia. Keynote speakers include fib member Dr Michael Haist, Dr Shunji Kanie and Dr Henricus Priyosulistyo.