fib AAYE 2019
The fib is delighted to announce the 2019 AAYE Winners! The fib Achievement Awards for Young Engineers is bestowed on engineers under 40 years of age. The 2019 AAYE was given in honour of Tadeusz Kościuszko.
Prof Aurelio Muttoni – Chair of the 2019 AAYE Jury – presented Dr Jesper Harrild Sørensen with the Research Category Award for his outstanding work Design and Modelling of Structural Joints in Precast Concrete Structures.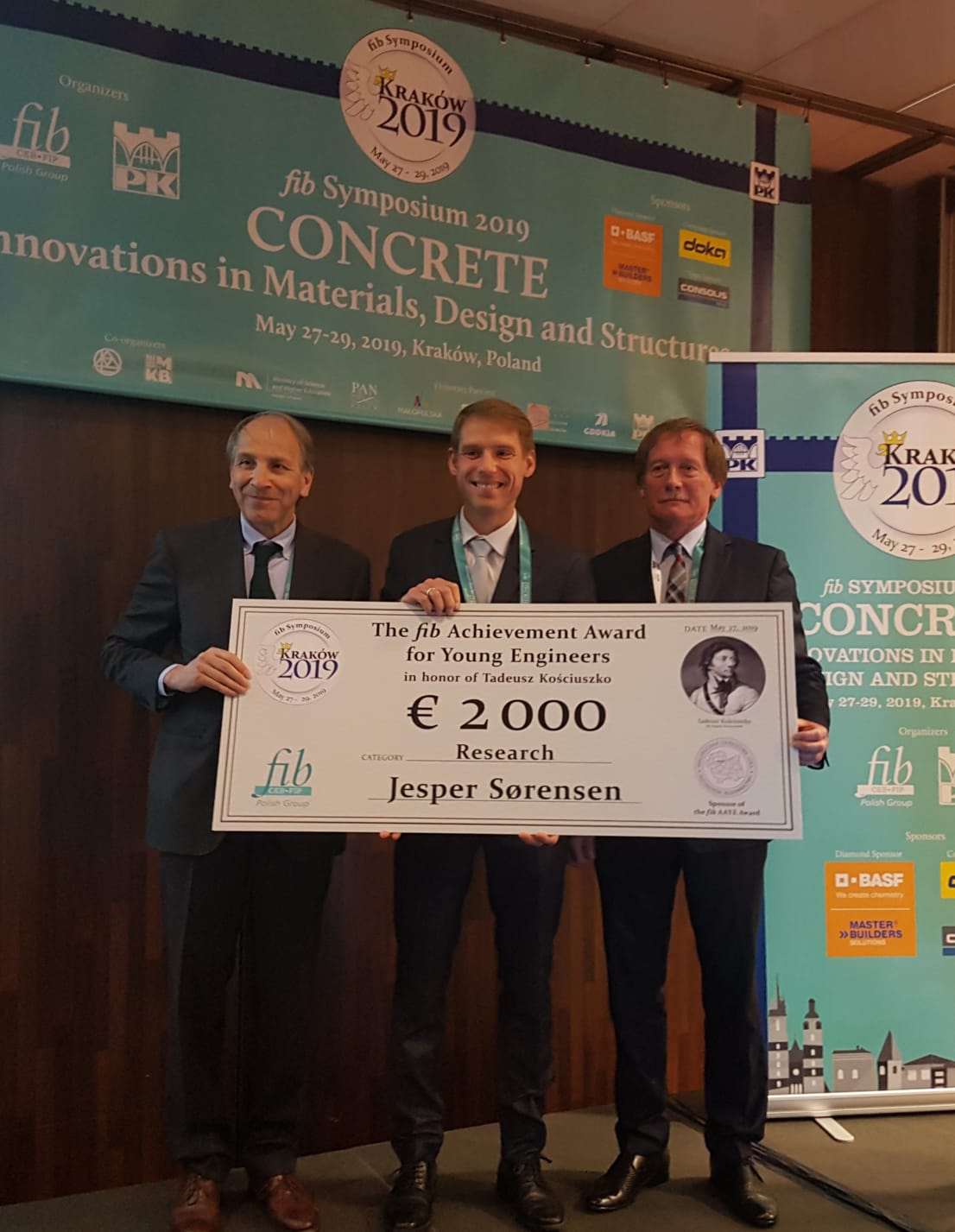 Prof Benjamin Kromoser was presented with the Design & Construction Category Award for his remarkable professional achievements.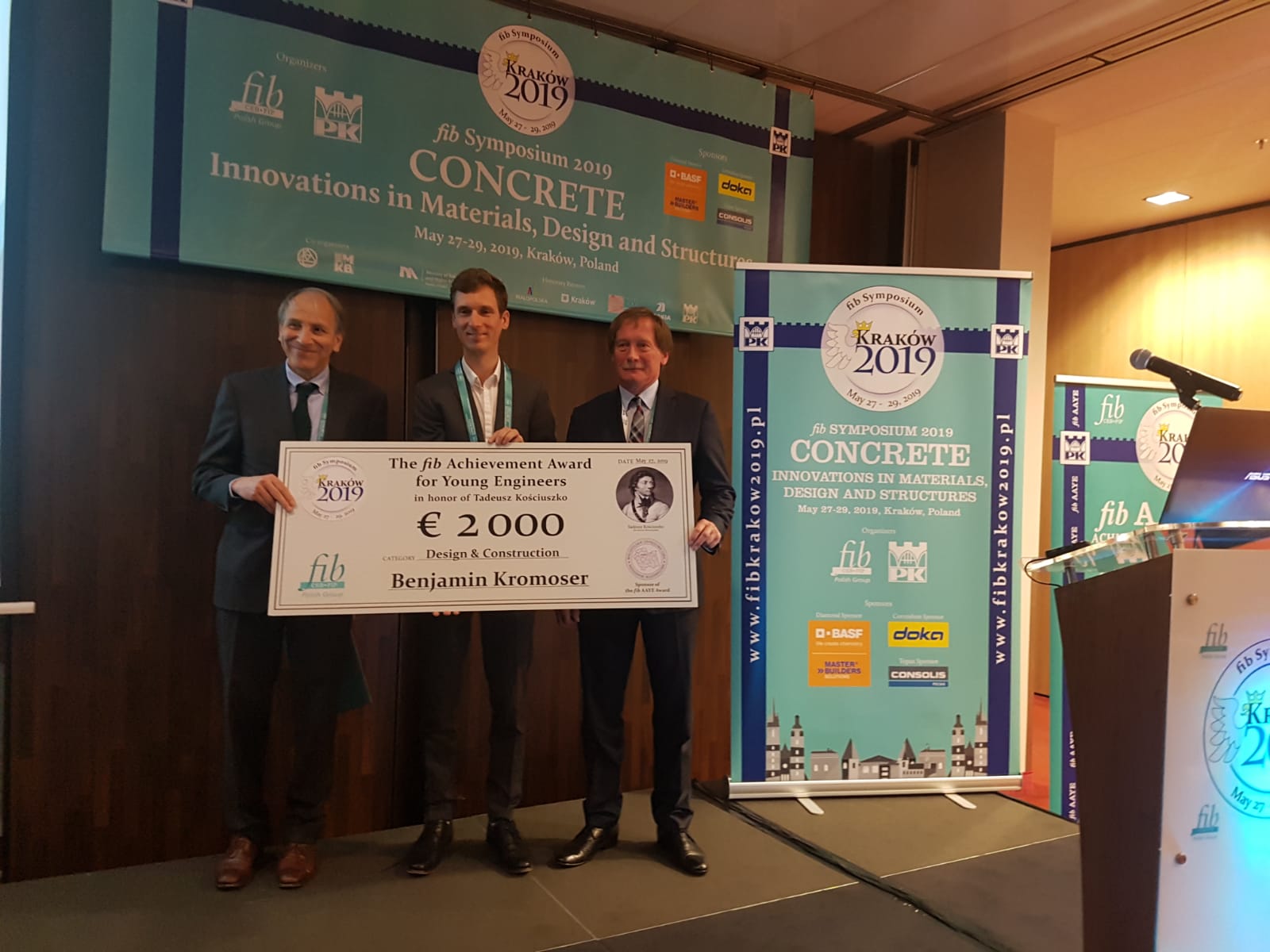 The level of entries being excellent, the Jury decided to bestow Special Mentions on Dr Fernando Acosta and Dr Hezi Grisaro.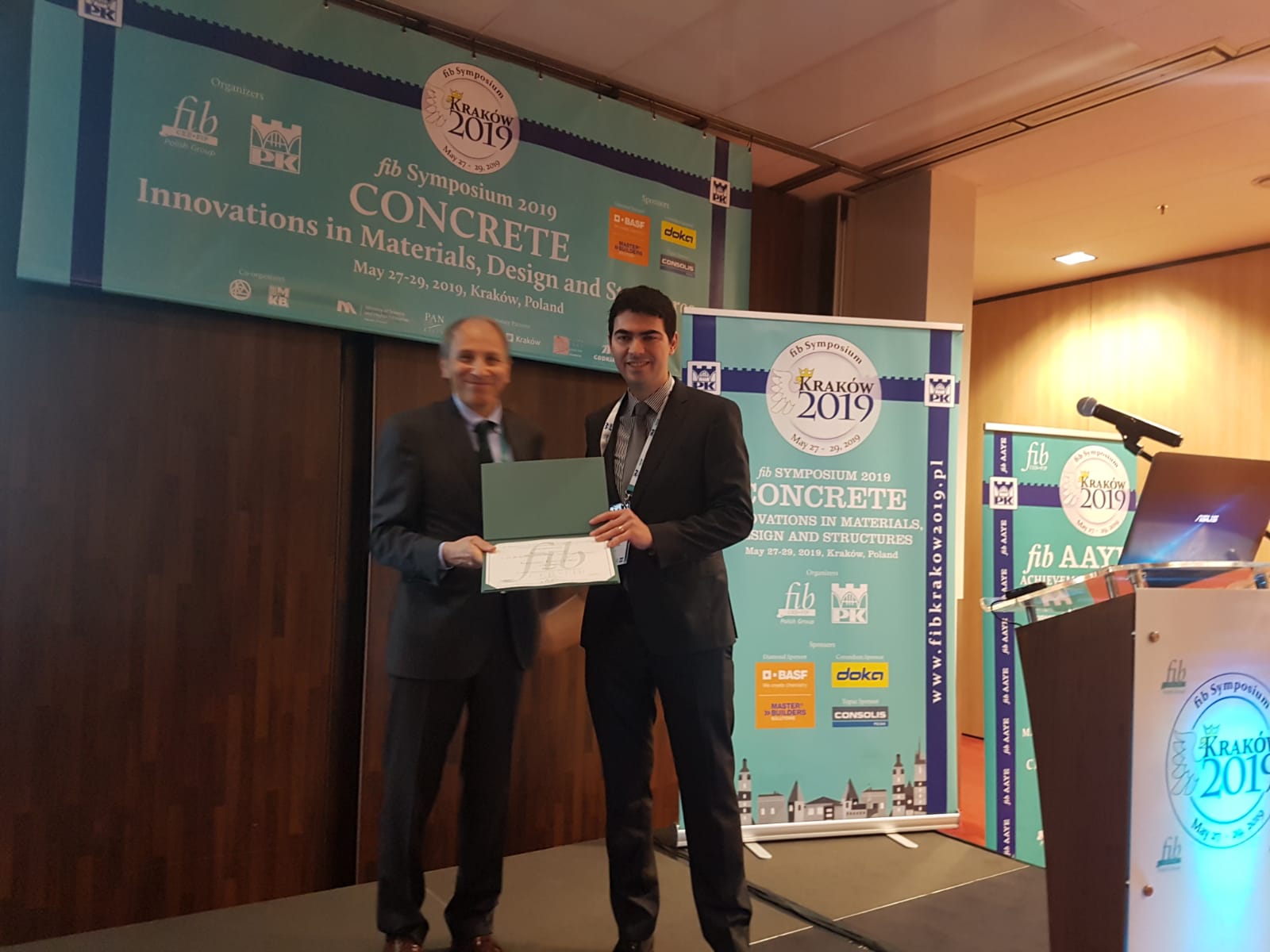 Prof Aurelio Muttoni (left) and Dr Fernando Accosta (right)

The next edition will take place in 2020-2021, and the Award Ceremony will be held during the fib Symposium in Lisbon.