fib Bulletin 90
fib Bulletin 90 "Externally applied FRP reinforcement for concrete structures" is out!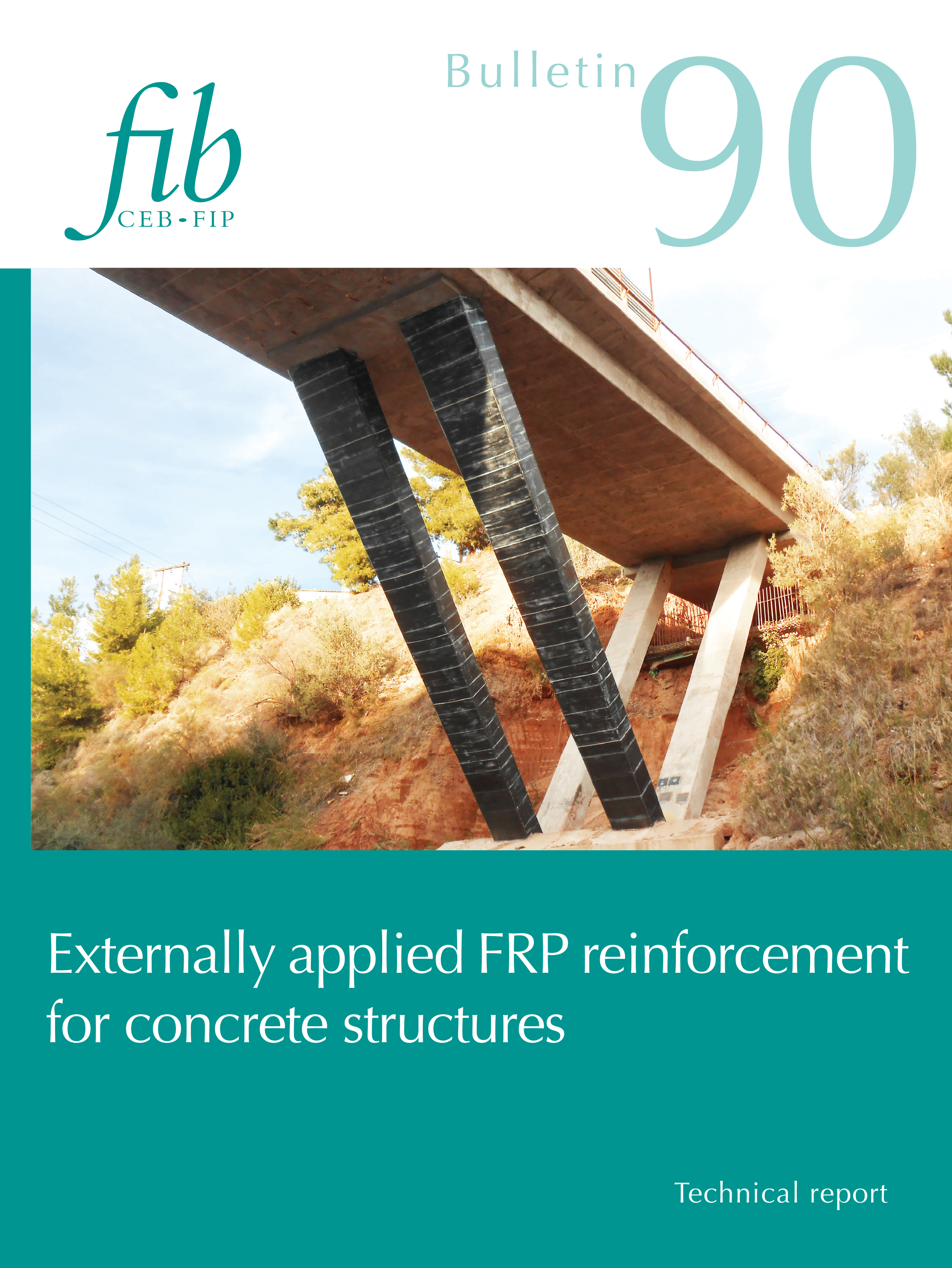 In December 1996, CEB established a Task Group with the main objective to elaborate design guidelines for the use of FRP reinforcement in accordance with the design format of the CEB-FIP Model Code and Eurocode2. With the merger of CEB and FIP into fib in June 1998, this Task Group became fib TG 9.3 FRP Reinforcement for concrete structures in Commission 9 Reinforcing and Prestressing Materials and Systems. Finally, as a result of the restructuring of fib's Commissions and Task Groups at the end of 2014, the Task Group became fib T5.1 FRP Reinforcement for concrete structures, chaired by Stijn Matthys at Ghent University, in Commission 5 Reinforcements.
The work of former TG 9.3 and current T5.1 was performed by two working parties (WP), one of which is "Externally Applied Reinforcement" (EAR), which produced fib bulletin 14 "Externally bonded FRP reinforcement for RC structures" in July 2001. Following a number of years of relatively slow activity, the WP on externally applied reinforcement was reactivated and started working on an update of bulletin 14. The result of this work is summarised in the present technical report, which aims to give design guidelines on the use of externally applied FRP reinforcement (both externally bonded and near-surface mounted) for concrete structures. An attempt has been made to present some of the topics in a Eurocode-compatible format so that the material covered may form the basis for the introduction of composites in the next version of Eurocode 2 and for the updating of the text on seismic retrofitting with composites in the next version of Eurocode 8.
fib Bulletin 90 is available in PDF format and in hard copy.