Basic theory and Design of Hybrid Structures available in English
Basic theory and Design of Hybrid Structures was translated into English and is available for free online.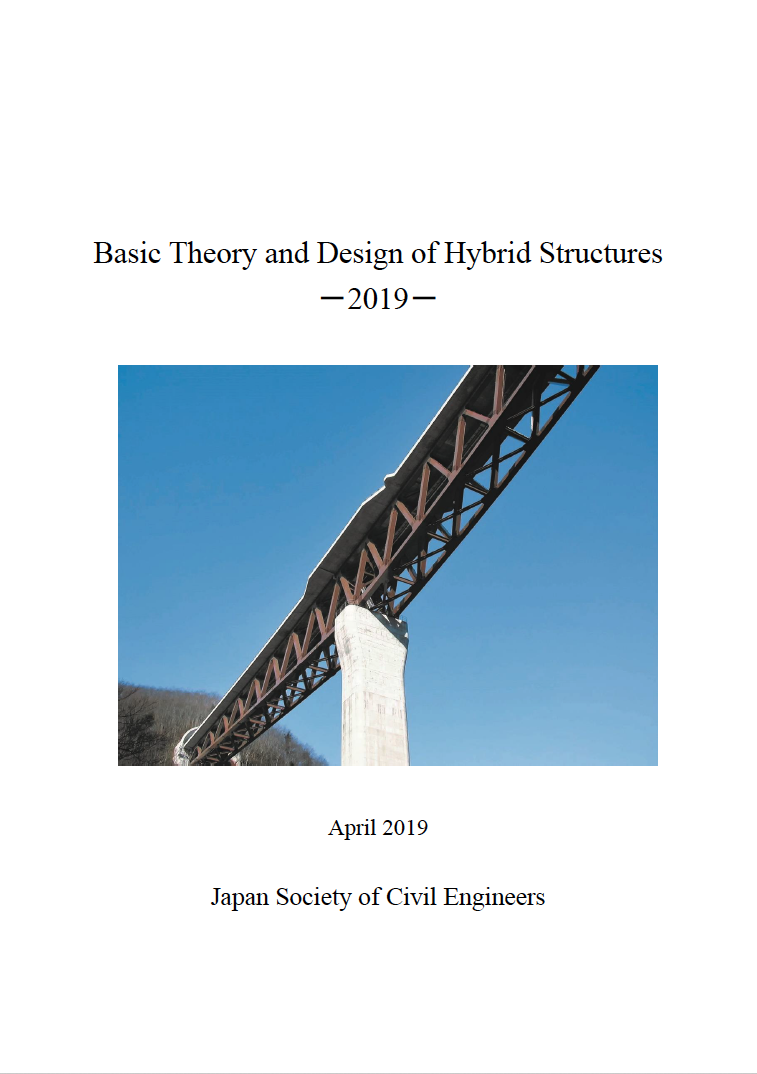 Hybrid structures are structurally rational and accepted worldwide. They use more than two different types of materials so that they compensate for the weak points of each and utilizes the strong points. New materials such as chemical fibers and polymer have also been developed and used for hybrid structures due to its light weight and high corrosion resistance.
There exist specifications and guidelines for hybrid structures in Japan (JSCE), Europe (Eurocode), USA (AASHTO) and so on. However, it is not easy for students and young engineers to understand these codes and the design and construction methods of hybrid structures because they require deep knowledge of materials, connection details, structural behaviors, design and construction methods and so on. The Hybrid Committee, JSCE, published Basic theory and Design of Hybrid Structures in 2011 to help them understand the basic concepts, theories and design methods of hybrid structures. This book has been widely accepted as an introductory educational material by young engineers and students in Japan.
This book was translated into English by S. Nakamura (Vice President of IABSE) and five experts as part of the Japan Society of Civil Engineers (Corporate Member of IABSE) activity. This English version would help students and young engineers in the world who need good an introductory book to understand the basics of hybrid structures. This book presents many hybrid structures developed in Japan, which is leading in this field with innovative hybrid structures and technologies. This would be useful for not only students but also structural engineers in the world. This e-book can be downloaded from http://www.jsce.or.jp/committee/fukugou/downloadfiles.html