fib Young Members Group of Ukraine meeting in Odesa
The fib Young Members Group of Ukraine held its 3rd meeting in Odesa (Ukraine) on 24 October 2019.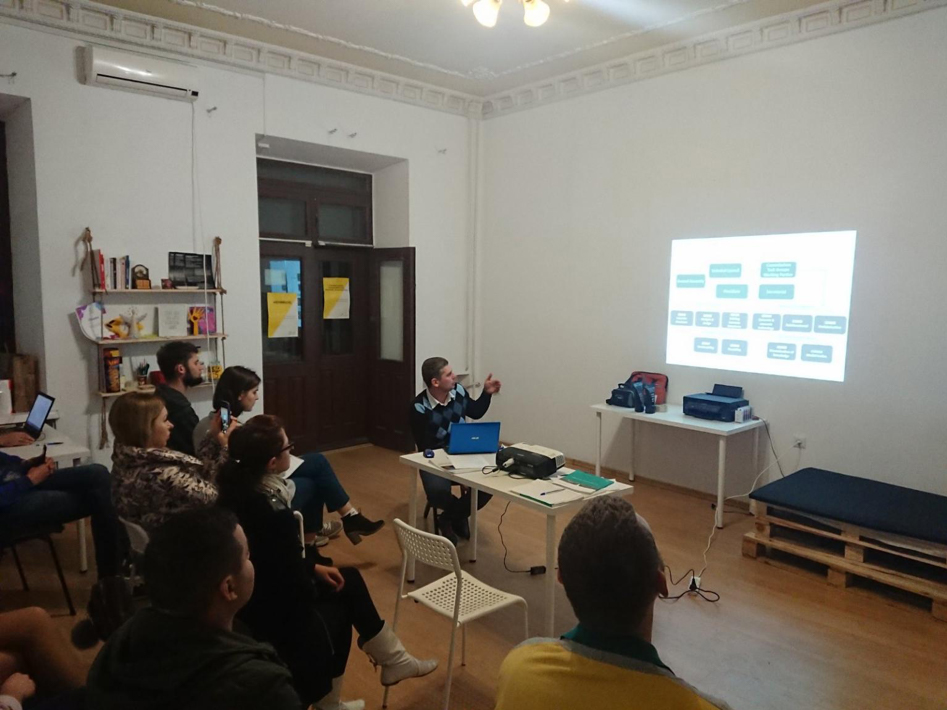 The meeting took place after work, lasted for two hours and was packed with relevant content. Not only did civil engineers participated, but architects were also involved: because harmonious tandem between architects and engineers is a guarantee for great successful projects.
This approach dictated the venue for this meeting, which took place at the architecture studio IMLA. The discussion theme was particularly relevant and crucial – green development. Most of the topics were based on information from the fib Bulletin 67 "Guidelines for green concrete structures". Another topic was presented by the professional architect and head of the IMLA studio Vitaliy Vaschenko. He shared his experience designing hotels at "Bukovel" resort in the Carpathian Mountains.
The meeting sparked a lot of questions, professional discussions and conversations. It was thought-provoking to discuss the difficulties of eco-building from different angles – like architects and like civil engineers. Everyone agrees that such collaboration is enlightening and crucial, especially for young professionals. I think that we, as professionals from different branches, must work and think harmoniously to create structures that will impress everyone. Therefore, such meetings are an excellent opportunity to connect with other young professionals.
We are grateful to the fib International and Ukraine fib National Group NIISK for supporting young people. We are now working on topics for the next meeting, which will take place at the end of November. The fib Ukrainian Young Members Group aims to organize meetings every month to allow members to discuss up-to-date information and share their professional experiences.
For more information about the group and its activities, please contact Vlad Shekhovtsov, Chairman of the fib Young Members Group of Ukraine, which is a part of fib National Group of Ukraine.
Vlad Shekhovtsov, Chairman of the fib Young Members Group of Ukraine