1st fib-YMG Indonesia Gathering & Workshop
The 1st fib-YMG Indonesia Gathering & Workshop "Disruption in Concrete Technology" took place in Jakarta, Indonesia on 16 November 2019.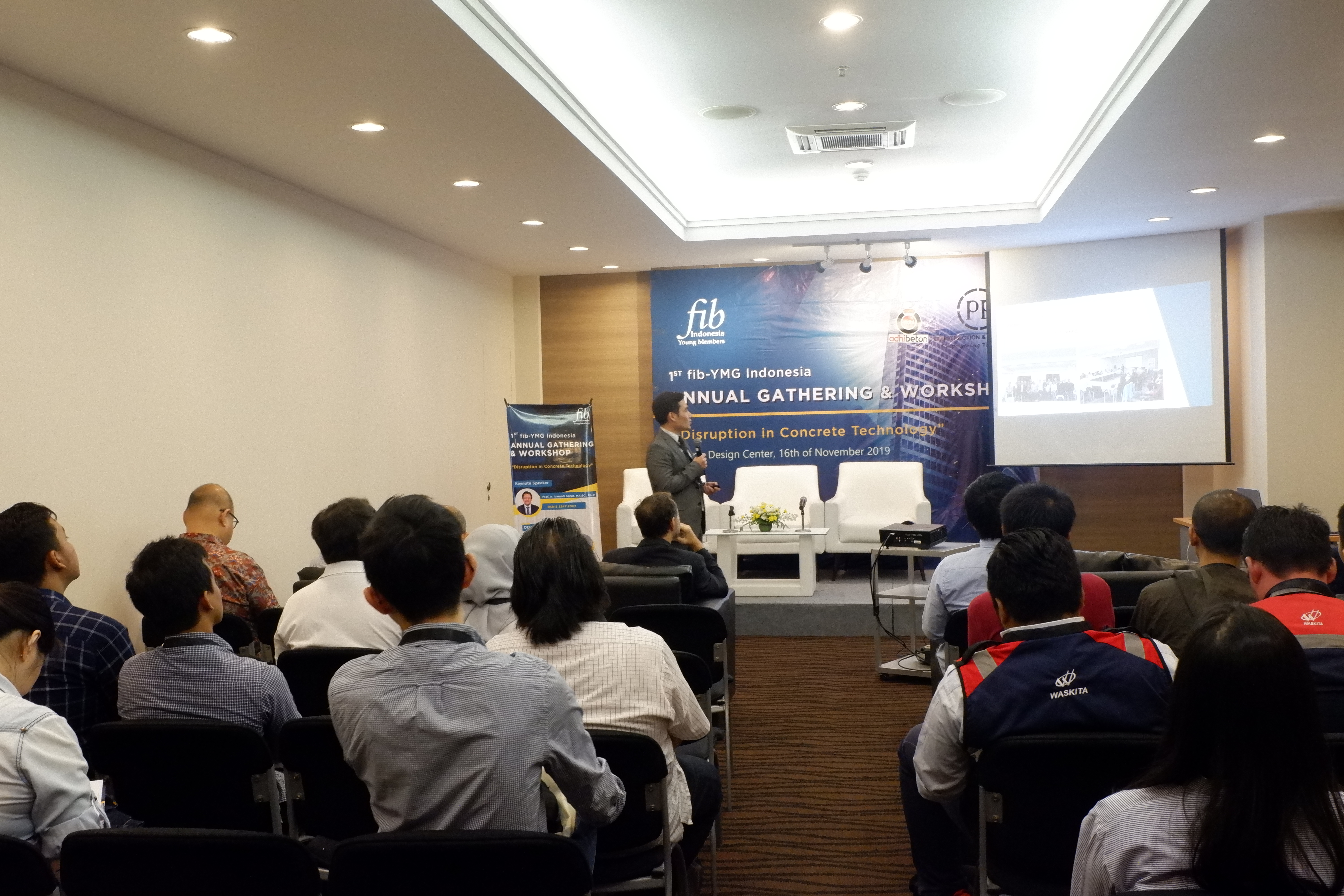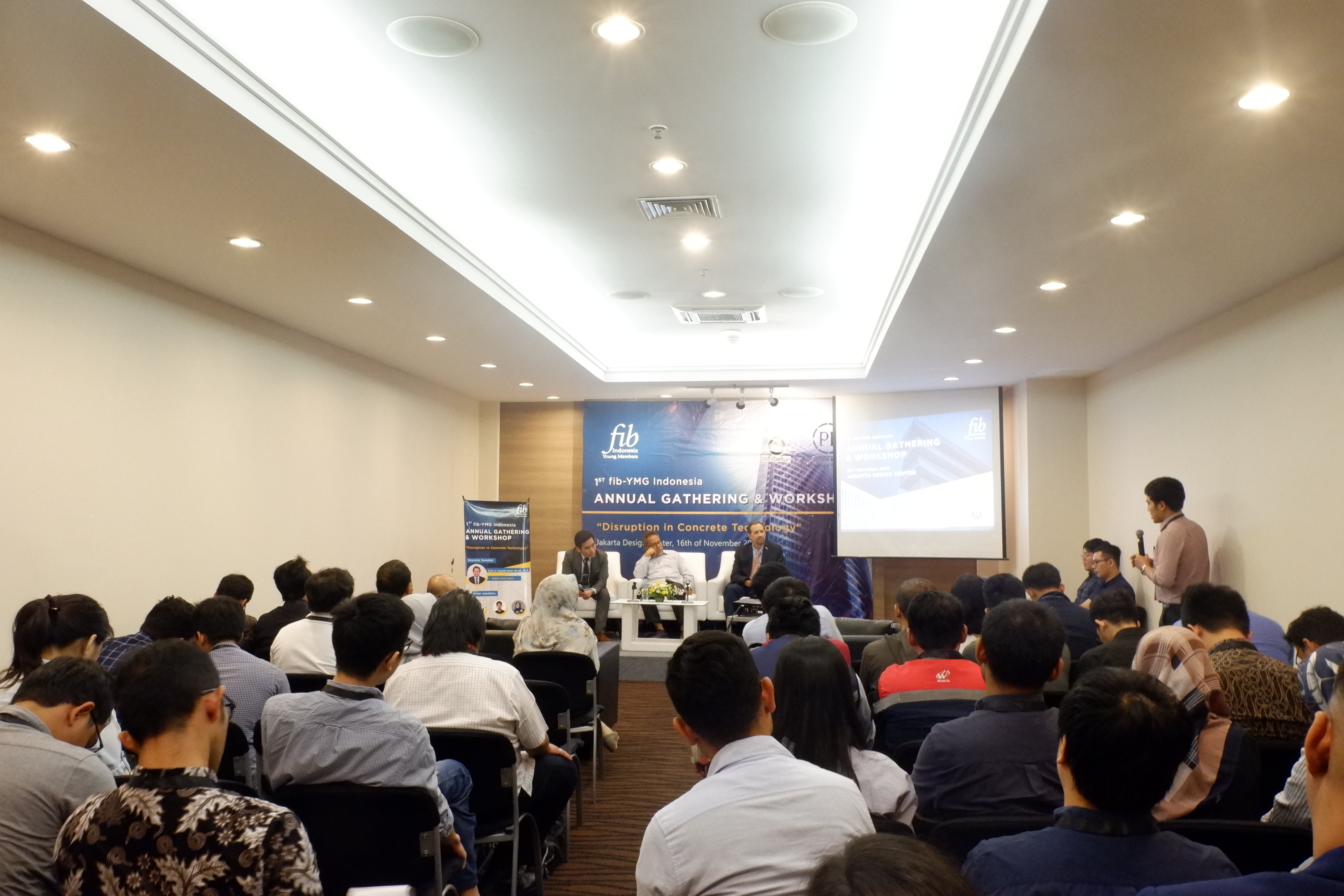 The Chair of the Indonesian YMG, Andri Setiawan, organised this event. About 60 young engineers and students attended the gathering and the workshop. The keynote speakers were Prof Iswandi Imran and Dr David Fernández-Ordóñez. Mr Eko Yuniarsyah, Ms Fadhilah Muslim, Ms Riska Muslimah, Mr Widi Nugraha, Mr Fajar Saiful Bahri, and Mr Novias Surendra presented papers. They covered Damage Evaluation, Planning & Construction, Reinforcement Spacers, and Structural Health Monitoring. The sessions sparked a lot of discussions and questions.
The questions included very specific questions about design codes to more general questions about the dissemination of knowledge and publications within the fib.
Several countries have their own Young Members Group. If you wish to find out if your country has a YMG, please visit the YMG Facebook page and contact the administrators.