Network meetings – Best practices
The fib-Network meeting button allows up to 35 working group participants to meet in a virtual room.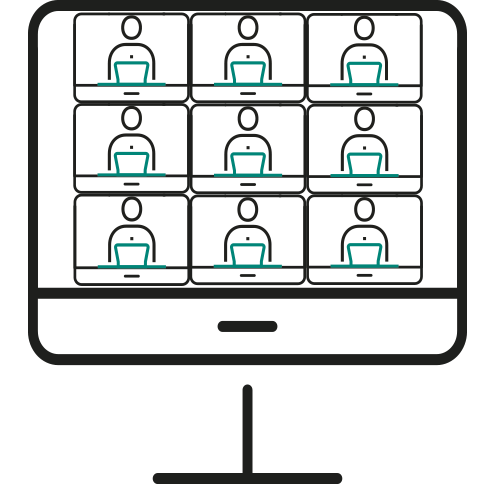 To use this feature, please log in to the fib-Network, click on the working group(s) you belong to, click on the "Start new meeting" button, and enter the password provided by the group convener.
Please keep the following in mind when using this feature:
If you cannot share your screen with other participants, please review your privacy settings.

Before each meeting, the working group conveners should decide on a password they will share with the participants.

If you are not a convener, please do not add a password.

Use video only if needed or required (to save on bandwidth).

Members should mute themselves except when they are speaking (cuts on background noise).

Conveners should announce the meetings in advance.

Documentation exchanges must be within the fib-Network.

Make sure you maintain respectful behaviour and communications at all times.
To add a password, please click on ⓘ and on "Add password".