fib Symposium in Lisbon coupon codes
We are delighted to announce that there will be discounts on fib publications on the occasion of the fib Symposium 2021 in Lisbon!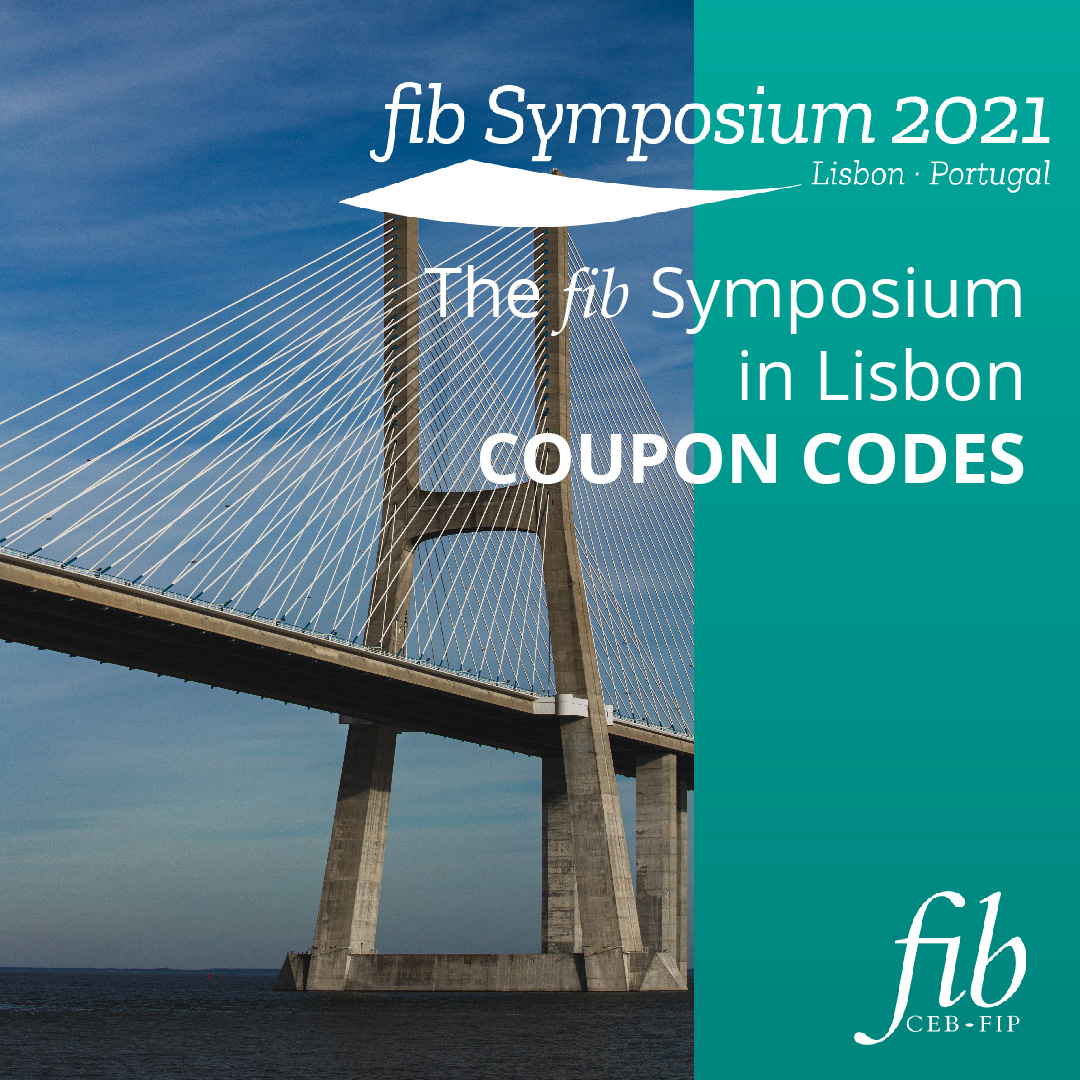 The coupon codes are the following:
Lisbon20: 20 % (for all)
Lisbon50: 50 % (for Ordinary members, e-Ordinary members, and Student members)
Lisbon65: an extra15% (for Subscribing members, e-Subscribing members, Delegates, Deputies, and Individual Representatives)
1 coupon per person, from 21/06/15 at 00:00:00 to 21/06/20 23:59:00 included. Please make sure you are logged in to take advantage of the fib members' coupons.