fib working groups updates
The fib Technical Council was held online and in-person in Lausanne in September 2021. On this occasion, new working groups and chairs/conveners were approved.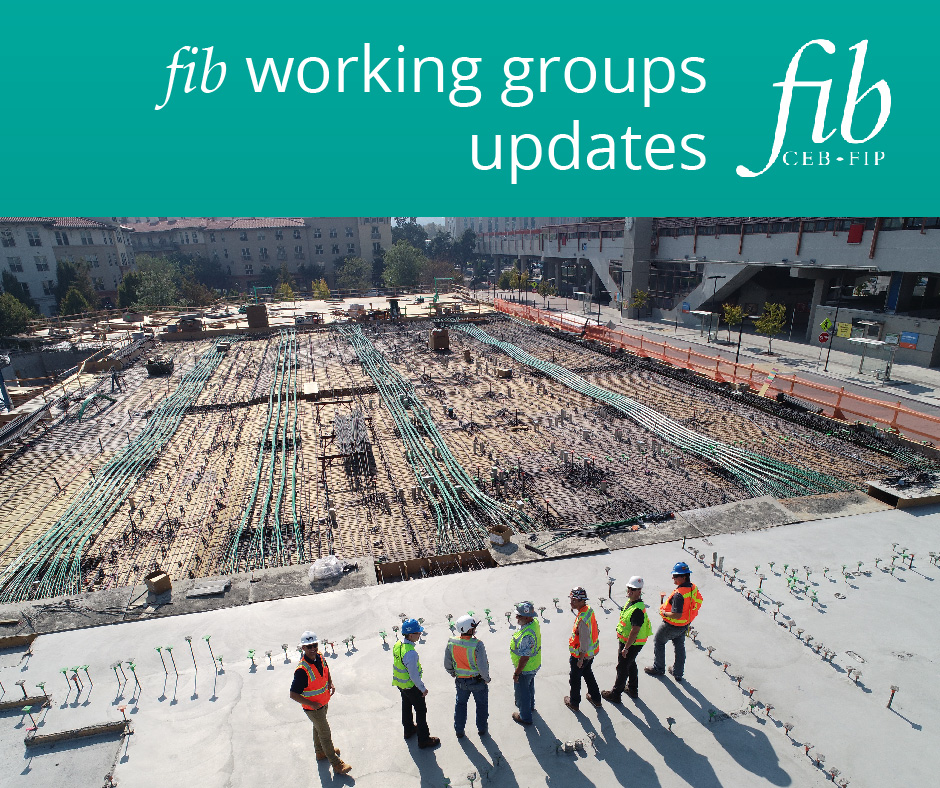 José Campos e Matos was approved as Commission 8 Durability Chair. fib Immediate Past President Tor Ole Olsen was approved as Commission 10 Model Codes Chair and Steve Foster as Co-Chair.
The TC approved the creation of TG2.13, "Design and assessment for tsunami loading". Its primary focus is to identify methodologies for: (i) the design of tsunami resistant structures/infrastructure, (ii) the assessment of existing assets against tsunami-induced loads and (iii) the design/assessment of existing assets towards sequential hazards such as earthquakes and tsunami, or other triggering hazards. Assets under investigation include RC, masonry, steel and composite structures and infrastructure. TG2.13 is led by convener Tiziana Rossetto (UK) and co-convener Marta Del Zoppo (Italy).
The TC also approved the TG7.8 "Recycled Materials and Industrial By-Products to produce High-Performance Concrete Structures". The objective of TG7.8 is to address the sustainable use of materials through the effective exploitation of waste materials and industrial by-products, for the production of high-performance concrete with enhanced durability. The objective is to highlight critical aspects in current practice in waste recycling and the use of secondary materials for high-performance concrete. It shall address the state of the art, best practices and also identify and analyse gaps in the exploitation of waste materials with the potential for delivery of high-performance, durable concrete. TG 7.8 is led by convener Ruben P. Borg
The TC has approved Dario Coronelli as TG3.2 "Modeling of the structural performance of existing concrete structures" convener and Giuseppe di Nunzio as secretary; Michael Haist as TG4.8 "Low-carbon concrete structures" co-convener; Ladin Camci as TG5.2 "Reinforcing steels and systems" new co-convener; Matthias Ryser as TG 5.4 "Recommendations for ground anchor systems" convener and Adrian Gnägi and Hans Rudolf Ganz as TG5.11 "Polymer-duct systems for internal bonded post-tensioning" co-conveners.
The knowledge developed and shared by the fib is entirely the result of the volunteer work provided by the fib members. The fib is extremely grateful to its members and participants for their continued investment.