CEB Bulletins from 1977-1998 are available. Abstracts can be viewed by clicking on the Bulletin title. Prices are given in Swiss Francs (CHF).
fib members are entitled to certain discounts on Bulletin purchases.
For CEB bulletins published prior to 1977, please contact the secretariat.
Please note that some documents may have unreadable pages. The fib does its best to ensure that publications are readable. However, despite the high resolution scanning, some original copies have unreadable pages.
CEB Bulletins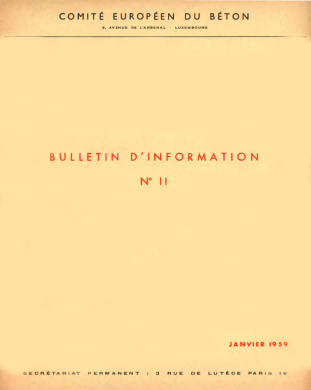 N° 11.1959. Tableaux de résultats d'essais expérimentaux en flexion simple et composée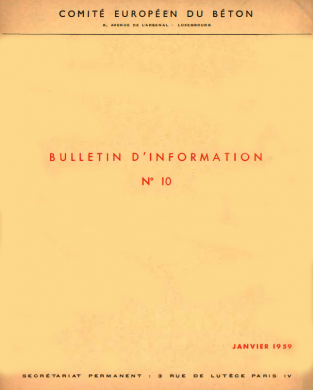 N° 10.1959. Rapport concernant la participation du CEB à la Conférence sur le Calcul des Structures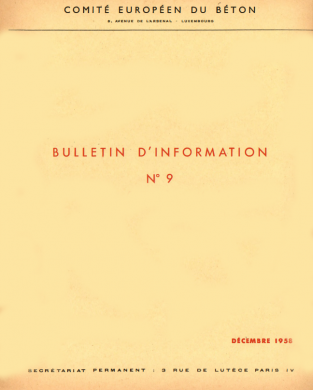 N° 9.1958. Interprétation statistique d'essais en flexion simple et composée, par le Professeur Torroja (Madrid)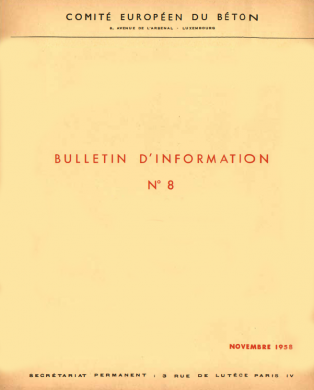 N° 8.1958. Etude préliminaire du Calcul des Sections en T, suivant les règlements actuels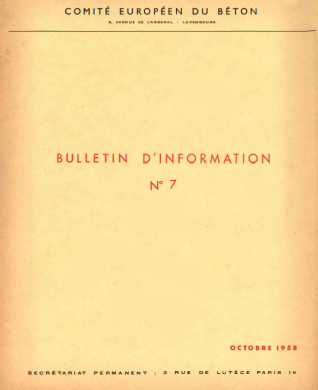 N° 7.1958. Tableaux des résultats d'essais expérimentaux en flexion simple et composée (2ème partie)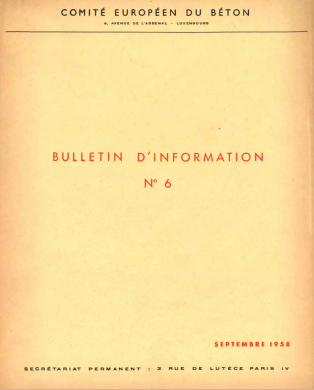 N° 6.1958. Tableaux des résultats d'essais expérimentaux en flexion simple et composée (1ère partie)
N° 5.1958. Compte-rendu des Réunions du Conseil d'Administration. Compte-rendu des Activités des Commissions de Travail du CEB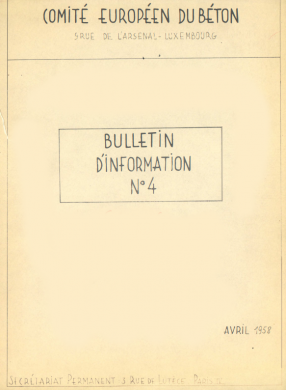 N° 4.1958. Proposition pour le Calcul de la Sécurité des Ouvrages en Béton Armé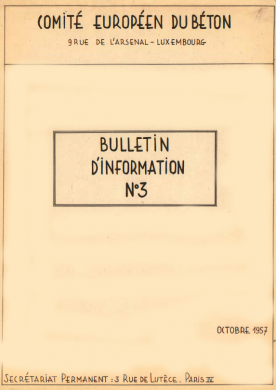 N° 3.1957. Editorial du Président: une invitation à la discussion sur la ligne de conduite du CEB. Activités des Commissions de Travail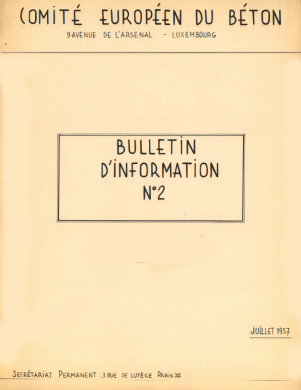 N° 2. 1957. Composition des Commissions de Travail - Compte-rendu des Commissions de Travail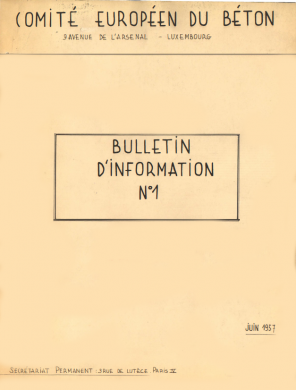 N° 1. 1957 Statutes - List of members